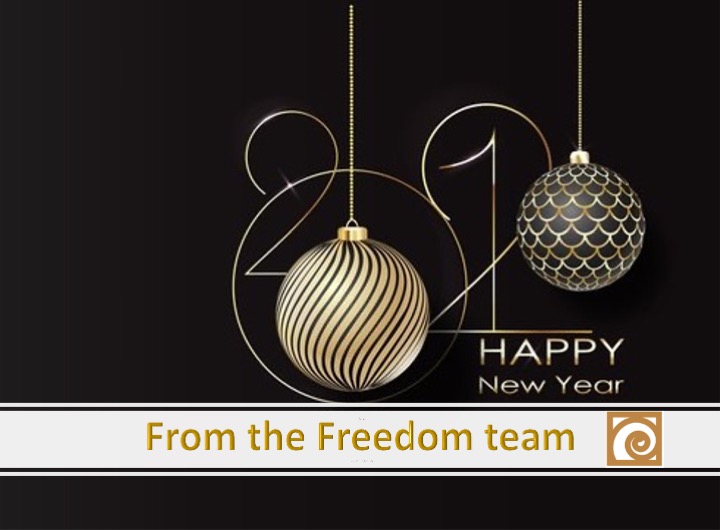 30 Dec

Goodbye 2020… welcome 2021

The Freedom team offers its wishes of health, happiness and prosperity for the New Year to all our investors, friends and family. Whilst 2020 was a difficult year, we still managed to grow our team and were very happy to be joined by Shawn Welgemoed as Sales Director in the Middle East, Barney Lewis as Operation Manager, Greta Smith as Compliance Officer in ADGM, Rolando Santos as Fund Administrator executive and Michael Griffith-Dixon as Junior analyst.

We are all looking forward to provide a fantastic service with our existing and extended team and to meet all our clients.