Adrian Harris – Co-Founder, CEO (Guernsey) and SEO (ADGM)
Adrian is a co-founder of Freedom and Director of the funds. Prior to Freedom, Adrian was a shareholder and headed Distribution for Renaissance Asset Managers for close to 5 years, building from scratch a UCITS specialist emerging and frontier markets range which peaked at $750m AUM.
Until February 2010 Adrian was at Schroder Investment Management, where he was Head of Central & Eastern Europe and the Mediterranean region. Prior to joining Schroders in 2007, Adrian spent 9 years at BlackRock and its predecessor firm, Merrill Lynch Investment Managers, where he held a number of senior roles including Chief Operating Officer for the international fund business and Head of Central and Eastern European Sales. Adrian engaged with client groups from Government sponsored institutions to private pension funds, from institutional asset managers to private banks and their high net worth investors.
Sandrine Reynaud – Co-Founder and Senior Board Advisor
Sandrine is a Senior Board Advisor of Freedom. She has extensive Financial Services experience in investments and operating an Asset Management firm. She co-founded Freedom and was CEO until June 2023. Until 2014, Sandrine was an independent consultant, offering introductory services to boutique Asset Managers to harvest opportunities into Continental Europe Private Banks, Family Offices and large institutions.
Previously at Ernst & Young in Corporate Finance for 13 years in London and Frankfurt, she was part of the leadership team that established the Private Equity advisory group. Sandrine was also in charge of Business Development as the Private Equity group and advised Private Equity clients on a wide range of transactions, Real Estate, LBO, MBO/MBI in a variety of sectors. Sandrine is a member of CISI.
Simon Fentham-Fletcher – Co-Founder and Chief Investment Officer
Simon is a co-founder of Freedom. With over 20 years of investment experience, Simon manages the private client and family office investment strategies.
Simon was previously at Renaissance Asset Managers for 3 years as head of asset allocation strategies, based in Moscow. Prior to joining Renaissance Asset Managers, Simon was head of investment management, CIO Private Banking at Raiffeisen Bank in Moscow for a number of years. He has also held a number of senior investment roles including at BlackRock in New York and Schroders NewFinance, the alternative investment group, in London.
Simon has significant expertise in global asset allocation and manager selection process. Simon is a Fellow of the Institute of Chartered Accountants in England & Wales since 1991.
Shawn Welgemoed – Director – Private Clients
Shawn joined Freedom in January 2020 to be responsible for private client business in the Middle East. He has over 9 years' experience in the UAE financial services sector and prior to that, worked as an actuarial consultant for a South African firm specialising in quantum of damages.
Shawn holds a Certificate in Investment Management and is currently studying towards a Diploma in Capital Markets. He is an Associate Member (ACSI) of the CISI.
Shawn was also instrumental in the launch of Freedom's Luxembourg VC Fund which invests primarily in VC deals anchored by an Abu Dhabi Sovereign Wealth Fund. The fund was initially set up for an cornerstone institutional investor, but has now developed into an access vehicle for HNWI's to get access to institutional VC deal flow.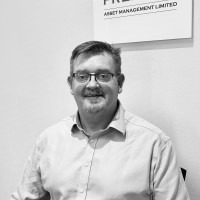 William (Bill) Francis – Director – UK and European Institutional Sales

Bill joins the Client Team as "Director – UK and European Institutional Sales.
Bill joins Freedom from Templeton where he spent 16 years covering Intermediaries and Institutions in the North of England, Ireland, the Channel Islands, the Isle of Man, Gibraltar and Malta.
He is involved in driving our effort with our third-party funds and some of Freedom unique alternative funds.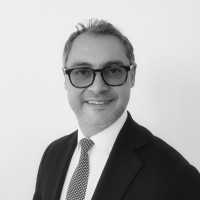 Monir Fulayfil – Senior Advisor – Sovereign Wealth Funds

Monir joins the Client Team as "Senior Adviser – Sovereign Wealth Funds".
He is based in Bahrain. Monir has an excellent institutional background previously covering Sovereigns, Institutions and Banks in the Middle East for BNP Paribas, where he was based for 10 years.  He started out in Investment Banking and then saw the light of Asset Management.
He has excellent institutional relationships in Saudi, Bahrain, Kuwait, the UAE and more broadly.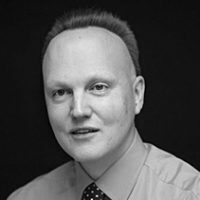 Alan Walker – European Sales

Alan became part of Freedom in November 2017. He has over 20 years' experience in Sales and Business Development and has worked in Germany, Austria and France as well as the UK, most recently for the WPP Group.
Alan holds a Modern Languages degree from the University of Durham and is fluent in German and French. Alan holds the Investment Management Certificate (IMC) and is a member of the CFA Society UK.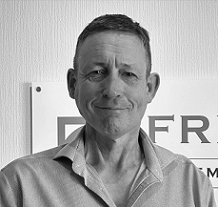 Robert Brown – Head of Risk & Compliance

Dr. Robert (Bob) Brown joined Freedom in June 2023 to head up Compliance and Risk and to oversee the Compliance function of the ADGM Branch.
is an experienced Company Secretary with a focus on Corporate Governance, Risk Management and Compliance, with over 25 years' experience in the Trust and Funds Industries.  During his career Dr Brown has focused on closed ended European Investment Funds, principally focused on Private Equity, Mezzanine Debt and Eastern European Real Estate and has sat on a number of Boards of these funds, in more recent year he has dealt primarily with listed and UCITs funds focused on emerging market equities.
Previously he has been a Director at Renaissance Asset Management, where he was Head of Global Product and was a director of Freedom Asset Management in its early days.  More recently he has become involved in compliance and corporate governance within the online gaming industry.
Dr Brown has a PhD in Petroleum Geochemistry from the Newcastle University, together with a Masters and Honours Degrees in Geology (Newcastle & Oxford). In addition, he has a Masters in Corporate Governance (Bournemouth).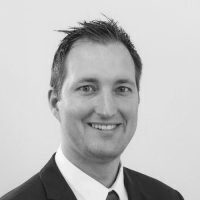 Charles Vorster – Operations Senior Manager

Charles joined Freedom in March 2022 as Operations Senior Manager based in Guernsey and has over ten year experience in financial services, including fund administration and fund accounting.
Prior to joining Freedom, Charles was the Head of Alternative Funds and Client Accounting for a Fund administration business in Guernsey. Charles started his career as an accountant with PWC in South Africa where he qualified as a Chartered Accountant and was then promoted to Manager in Guernsey.
Charles holds a Bachelor of Commerce Honours from the Nelson Mandela Metropolitan University in Port Elizabeth, South Africa.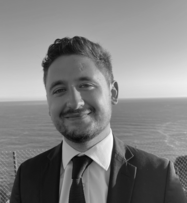 Jack Mancini – Financial Controller

Before joining Freedom, Jack spent 4 years at Deloitte where he was involved in the audit of Private Equity funds, regulated entities and financial services in general. He has extensive knowledge of IFRS and accounting standards and is responsible for all financial matters at Freedom.
He holds an M.A.(Hons) in History from the University of Aberdeen and is an ACCA qualified accountant.
Rolando Santos – Funds Assistant Manager

Rolando is part of our middle office team based in the ADGM. He has worked for multi-national companies such as Manulife Financial, JPMorgan Chase Bank and Maples Global. For over a decade, he has led operations in the Insurance, Fund Accounting and Transfer Agency industries. His expertise is in Fund Administration and Corporate Governance.
Rolando holds a Commerce degree, majoring in Business Economics, from the University of Santo Tomas in the Philippines and is an Affiliate Member of the Chartered Governance Institute UK and Ireland.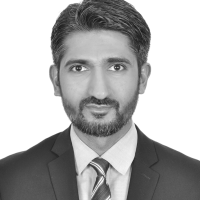 Zohaib Khalid – Compliance Officer & MLRO (ADGM)

Zohaib joined Freedom in November 2022 as the Compliance Officer & MLRO for the ADGM Branch.
He is an active member of ACAMS and a Certified Anti Money Laundering Specialist, holding a Master's degree in Commerce (Banking) and has more than 16 years of Banking experience in Compliance and Risk Management. He has worked in various departments of Compliance (Regulatory Compliance, Client onboarding, STR reporting, AML and Sanction investigation and advisory, Financial Institutions KYC, Correspondent Banking relationships) during his career.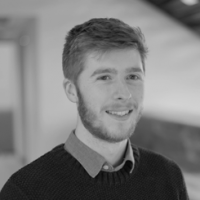 Michael Griffith-Dixon – Investment Analyst

Prior to joining Freedom, Michael worked for advertising technology and software companies as an operations manager working with demand clients and specialising in data visualisation.
Michael has a BSc in Economics & Politics as well as an MSc in International Management, both from the University of Exeter. He also holds a level 7 qualification in Strategic Management from the Chartered Management Institute (CMI). Michael holds the Investment Management Certificate (IMC) and is a member of the CFA Society UK.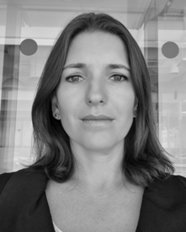 Maria Rajmankina – Investment Analyst

Maria joined Freedom in August 2023 as an investment analyst in the ADGM team. She has over 15 years experience in Investment Banking working for Royal Bank of Canada Capital Markets and Merrill Lynch in London and Sydney, where she covered large, international clients including public sector entities, supranationals, financial institutions and corporates across various debt markets and products. Maria started her career in the oil & gas industry working for Shell in the UK and Australia.
Maria holds a Masters Degree in Chemical Engineering from Imperial College in London, an ICMA Diploma in International Primary Markets and a Certificate in Securities & Financial Derivatives from CISI. Maria is fluent in Spanish and Italian.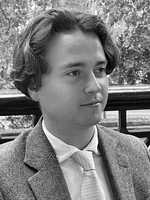 Charles Harris –  Junior Investment Analyst

Charles joined the Freedom Middle East branch in September 2023 as a junior investment analyst having previously spent time in the Freedom Guernsey office, between his studies.
Charles is bilingual having studied in both French and English during his academic career. Charles is also a graduate from the School of Oriental African Studies (SOAS) having completed a Bachelor of Arts in Development Studies and Economics.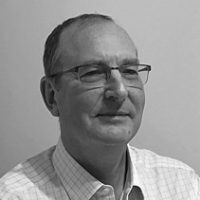 David Clark – Non-Executive Director and Chairman

David is a well-respected professional with extensive experience in the offshore environment.
He was the Chairman of the Renaissance Russia Infrastructure Equities Fund prior to its delisting and the Non-Executive Chairman of the Audit and Risk Committee of Carey Holdings Limited. David is a Director on a number of Funds in Guernsey.
David was also Chief Officer for the Treasury and Resources Department & States Treasurer. Prior to this, David enjoyed roles in both Deloitte and Touche in Guernsey and KPMG, both in Birmingham and in Guernsey. David is a Fellow of the Institute of Chartered Accountants in England & Wales since 1987.