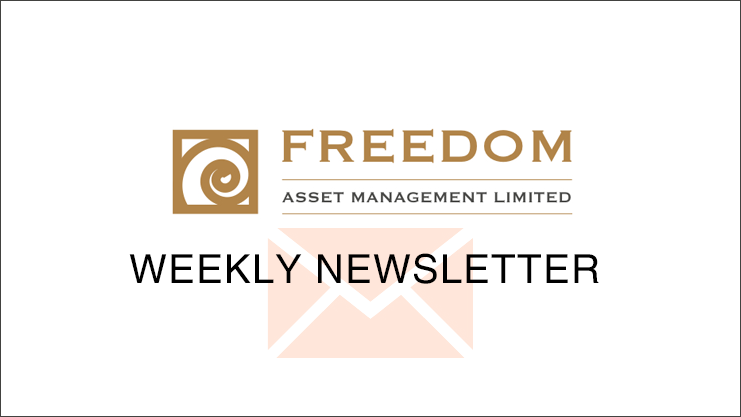 19 Oct

Freedom Calls – "1930/31…" – October 19th, 2020

Another week and more CoVid-19 lockdowns are enacted around Europe as the case count goes vertical.  We are fortunate that this time those with the virus seem to be younger and more capable of fighting it.  What makes me slightly cautious is the strain that this fencing of mass populations will have on the long-term psyche.  I always thought that free will and thought could not be bounded, that we could always fly free.  But the one thing that appears to be happening is that with each restriction on movement, so the general population loses a little more of their independent thought and that may slowly creep into dampening people's ability to reach for the stars.  Aspiration is a key ingredient in us pushing higher.
No such fear with this happening to an Aston Villa fan now, as though the world may be locked down to a degree, there are pockets of Villa joy sprinkled around the globe…
1930/31…
It is the first time in 90 years that Aston Villa have won their first 4 games.  They are the only 100% winning side in the top leagues in Europe and with a game in hand could go top of the Premier League.  This is dreamland for any Villa fan and any sports fan will love the underdog story.  Remember my notes for the past 10 years and you will know that it has only been heartache for me.  I am just enjoying this moment as I know that probably soon my team will revert to form – until then, I am living the dream.
The Homesick gauge…
A much happier daughter on this weekend's call home saw Alice literally bouncing with joy at the fun that had been experienced – the school doing amazing things and probably helped by the little parcel of presents (bribes) that Daddy sent to make her smile.
Asia bouncing …
In the short term, NE Asia's export industries have been busy repairing and re-stocking the world's distribution channels.  I have previously suggested the likely strength of NE Asian exports and how Asia would be out of the CoVid impact much sooner than anywhere else.  This week gave further evidence for that, with China's exports up 9.9% on the year (yoy), adding to Taiwan's 9.3%, S Korea's 7.6% and, judging from the 20-day data, a fall of only around 1.7% yoy from Japan.   These numbers result in a rise in NE Asia's September exports of 7.6% yoy in dollar terms, above historic seasonal trends.
This is the sharpest yoy rise since October 2018, and the break against sequential trend in the last three months is the strongest since March 2019. More ammunition for an Asian slant to the region.
Asia's renewed export strength is not confined to NE Asia, as other data this week showed:
India's Sept exports rose 6% yoy in dollar terms, above historic seasonal trend.
Singapore's Sept non-oil domestic exports rose 15.6% yoy in S$ terms and above trend; re-exports rose 1.4% yoy and again above trend.
Indonesia's Sept exports dipped only 0.5% yoy (oil & gas down 15.3% yoy, non-oil & gas +0.3%), with a monthly also above trend.
One other indicator suggests a suddenly improving environment for Asian industry: the suddenly recovering demand for machine-tools – literally the cutting edge of the industrial cycle. September's orders for Japan's machine tool orders fell 15% yoy, but the movement was significantly above historic seasonal trends. This follows on from monthly gains sharply higher than trend for July, July and August. Right now, the 6m deflection against trend is running way above trend and is the highest since early 2014.
This sequential recovery echoes the sustained recovery in the capital goods shocks & surprises index:
The US is more than just the election
It was a week of quite contradictory messages, with business confidence and consumer results showing strength, but the picture undermined by disappointing weakness in September's industrial results.
Of the three confidence indicators released during the week, the two business-oriented indicators showed genuinely surprising strength, whilst the University of Michigan's consumer sentiment indicator for October showed a continuing, but only modest, improvement.  The September NFIB small business confidence index rose 3.8pts to 104, which returned it to the sort of levels seen before Covid-19 surfaced.  This was a broad-based recovery, with 9 of the 10 sub-indexes improving.  In particular, six month expectations rose 8pts to net +32%, and expected real sales rose 3pts to net 8%, plans to raise capex rose 2pts to net 28% and plans for new jobs rose 2pts to net 23%.
IBD/TIPP's October economic optimism index found something similar, as it rose 10.2pts, or 22.7% mom to 55.2 – which was the best since February.  Expectations jumped 30.4% mom to 54.1, which was the biggest monthly jump since Nov 2008, and assessment of Federal policies rose 26.1% mom to 52.6, which was the sharpest monthly rise since the immediate aftermath of Sept 11 attack.  Even assessment of personal finances rose 13.9% to 58.9 – solidly optimistic.
The University of Michigan's consumer sentiment index, meanwhile, inched up only a further 0.8pts to 81.2, and although this was the best since March, it is still historically subdued.  Expectations rose 3.2pts to 78.8, whilst assessment of current situation fell 2.9pts to 84.9. The NY Fed's detailed monthly survey of household expectations may have insight about why the improvement in consumer sentiment has tapered: it found that expected wage rises got stuck at 2% for the last three months,  down from a long-term average of 2.3%; household income expectations only inched up 7bps to 2.27%, down from a long-term average of 2.6%,  and households continue to expect credit availability to worsen relatively sharply over the coming year. Though let us be honest here, with still many unemployed in the US any wage gain is a positive.
On top of that, the strength of September's retail sales value, although within consensus, nevertheless means that there is little more scope for a post-CoVid 'rebound' in demand.  Retail sales up 1.9% month on month (mom), or up 1.5% mom ex-autos, and before adjustments, this means retail sales were up 7.1% yoy, with sales ex-autos up 5.3% yoy.
And in turn, this could be resulting in a slight downshift in the industrial sector, as September's industrial output fell 0.6% mom, with manufacturing production down 0.3%.
The current divergence between still-strong demand indicators and unexpectedly weakening output numbers is probably a 'ripple' echoing the extreme volatility of demand and supply during the peak-Covid months.
The macro in 3 geographical charts
Performance
The week was mixed in the markets to say the best with our Cautious benchmark losing -0.1% and our Global growth benchmark falling -0.4%, bringing their year to date numbers to +5.5% and +7.0% respectively.
Those numbers are not bad until you see how we have done.  In the week, Cautious +0.35%, and Global Growth +0.1%, bringing year to date numbers to +6.85% and +12.22% in US dollars.
The month continues to push higher and even though the macro above is a little less bubbly than in the past few months, the political is keeping most people and markets hopeful for more. I will say that the chances of a Trump spoiler to all this are about 15% (the same as 3 weeks before the last, shock, election result) so let's not count too many chickens just yet.
Squiggly Lines
As always, I am incredibly humbled by your continued support and confidence. I am now managing more assets now than pre-Covid declines.  This result is not only in price recovery, but importantly thanks to your subscriptions.  I take every subscription as a vote of confidence that I will work hard to justify.
Best regards
Simon Fentham-Fletcher
Chief Investment Officer
Freedom Asset Management