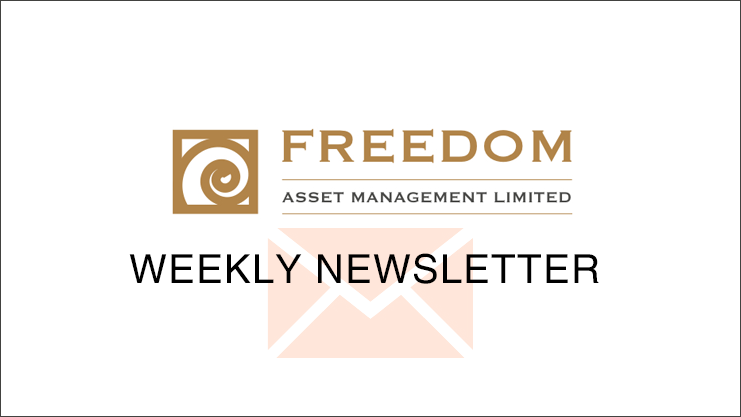 18 Jan

Freedom Calls – "Back in the Middle East" – January 18th, 2021

Back in the Middle East for 3 weeks for 2 reasons: firstly to see clients that I have not seen for a long time, and secondly and probably more importantly, so that I do not drive my family mad as they are all locked down and home schooling in London.  My personality can be a little hard at times and better I am a few thousand miles away than obsessing over some of my OCD traits.  Travel not only expands horizons, but it also often saves families – even if I am now suffering horrible jetlag.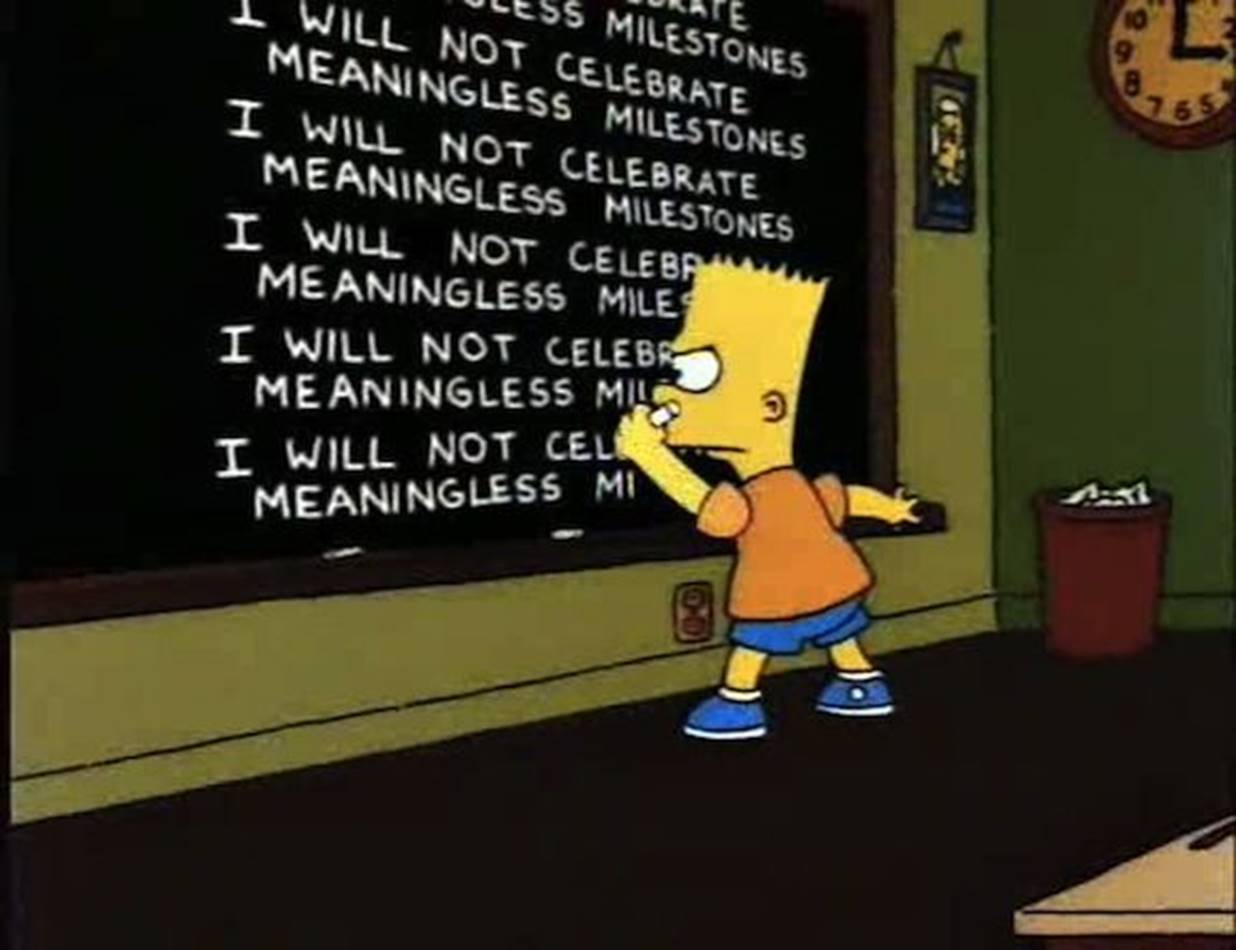 The Apple…
I know that schooling is important in developing character, but seriously, when my son writes to his Head Mistress because he wants to make sure his Housemaster is getting the pastoral care he needs at a time of stress, then I know that my son will do just fine in life.  It says much about him that when everyone is going on about student mental health he is stopping to think of others. He is so much much better than me in many many ways already. To all his teachers in life (Sandroyd & Marlborough) take a bow… you have helped create a gem. Well, them and his mother…as I always say the best combination is her EQ, her charm, her looks, her IQ and my last name is the perfect blend!
Performance Spoiler
When its good, I just cannot resist a little spoiler…unlike the INEOS yachting team, you could never accuse me of sandbagging.  I believe that you make as much hay when you can, and as you will see below, we have been a particularly good at that so far this year.
Fixed Income Thought of the Day
In the middle of a global pandemic, creating havoc for air travel, Wizz Air borrows at 1% p.a.!  Now I know there are lots of people that must invest in fixed income, but seriously that Wizz can get that away makes me feel those investors might be slightly mad.  I know it is better lending to EON at 0.1% per annum, but that is crazy also.  It does also mean that my overweight equity stance is still the right one.
This period of stupidly low rates will end when inflation finally picks up (see below), but the fixed income market until then is broken.  I know this to be true when we also have CIOs from some of the largest hedge funds talking of sovereign debt forgiveness.  Again, am I the only one that genuinely believes that people should try and live within reasonable means or has the word "prudence" been "cancelled"?
A Tickle from Inflation
Near-zero or negative interest rates give the official view that inflation is certainly dead, and that deflation is all we can expect. I beg to differ; it is now signalling more inflationary pressure than assumed for the first time since 2018.
The first two weeks of 2021 we have seen 33 direct price index rises.  Of those, only one showed inflationary pressures less than expected, whilst eight found more inflation than expected, and 40 were neutral.  US import and export prices both rose more than expected; Germany's WPI was more inflationary than expected, as was Spain's revised CPI; and earlier in the week it was China's PPI which did the damage.  In other words, the inflation signal is coming from all over the globe.
In the short term, there is certainly more to come, since the CRB commodities index is up 5.1% since the beginning of the year, Brent crude is up 8.2%, and in the 4 weeks to 8th Jan, freight rates were up 35.3%. (This in part explains why my equity plays in these spaces have done so well).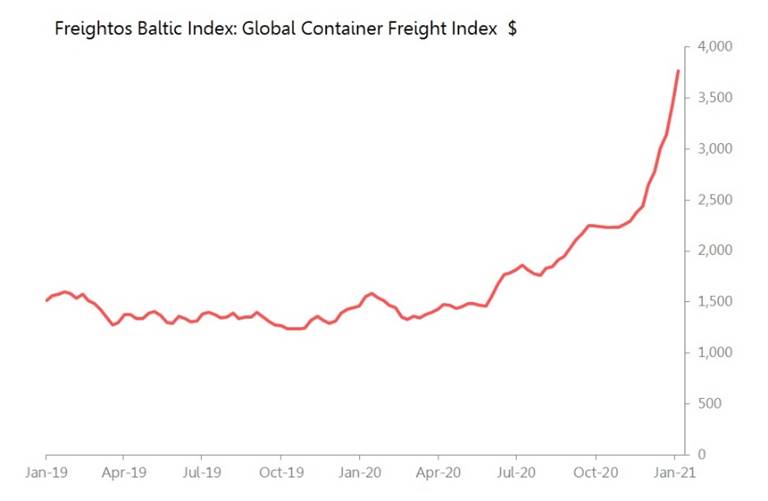 For now, this is just a tickle of inflation, more of a courteous reminder that it is not yet quite dead, rather the harbinger of the Great Inflation engendered by the wild monetary accommodations of the last decade.  The forces aligned against a disastrous inflationary payback from extraordinarily lax monetary policies remain powerful: aging demographics, justified timidity from commercial banks who post-GFC have no confidence in their ability to lend, national and international policy-sets positively encouraging to 'secular stagnation' and, of course, the global emasculation of organised labour.
Nevertheless, it is maybe not surprising that US bonds (10yr yields 1.1% and rising) are getting a kicking.
Crypto Frenzy
I love the tech behind crypto, what I do not get is the fact that the price goes one way up.  I have been asked why I do not have any in the portfolio. It is a good question and one to which the answer is when the entire market cap is less than Apple it is still a sideshow compared to other markets.
The follow on is then, when will it be? And that is where it gets hard, more people are thinking about it (as am I) but given the market it is still a very speculative place and so you should only invest there if you can tolerate a 100% loss.  I do not like those bets, and so the answer for me is still "even though we missed Tesla's rise, we still had a very strong return, so why worry about the things we are not invested in?"
New things we are in…
Solar, Clean Energy generally and the internet of things are all places we have started to invest in.  Not big positions, but small allocations that we believe will be long term contributors to strong gains. It is interesting that we have started gently moving allocations and that those long-term allocations are "green" type plays.  Anyone would think I eat halloumi and read the Guardian – I do both, but then I eat lots and read everything.  If anything, it means you my investors, can hold your head up and say your manager does care!
Some other macro stuff…
Let us consider some bad news…towards the end of 2020 the continued fiscal expansion in the main economies of the Eurozone – Germany and France – remained the main story.  France's deficit in January-November widened EUR62.9bn yoy to EUR176.8bn, with November's spending up 12.1% yoy whilst revenues fell 6.8%.
More dramatic, and more surprising, is the fiscal deficit opening in Germany.  The Federal deficit in the 11 months to November came to EUR133.6bn, compared with just EUR7.2bn in the same period last year.  In November alone, Federal spending jumped 115% yoy, whilst revenues dropped 28.3%.  The fiscal caution which we expect from Germany (for better or worse) has clearly disappeared.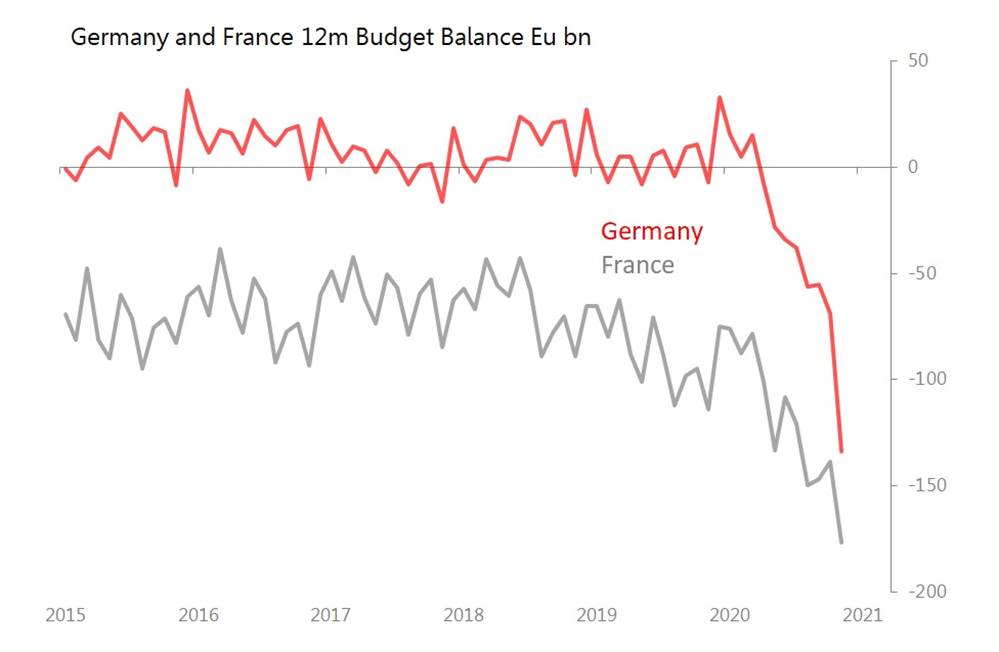 The willingness of Germany to loosen its fiscal reins quite so spectacularly, particularly in the last few months, is one of the more unexpected developments of 2020.  The fate of the Eurozone economy in 2021 will partly depend on whether Germany sustains its new-found enthusiasm for fiscal expansion, or whether it proves simply a COVID-19-related rush of blood to the head.  The election of a centrist to head the CDU probably means more EU and less Germany first focus. Though how long that love-in will last, depends on how quickly Europe fixes its CoVid-19 vaccine debacle.
The world in one Macro chart – positive sideways is better than down)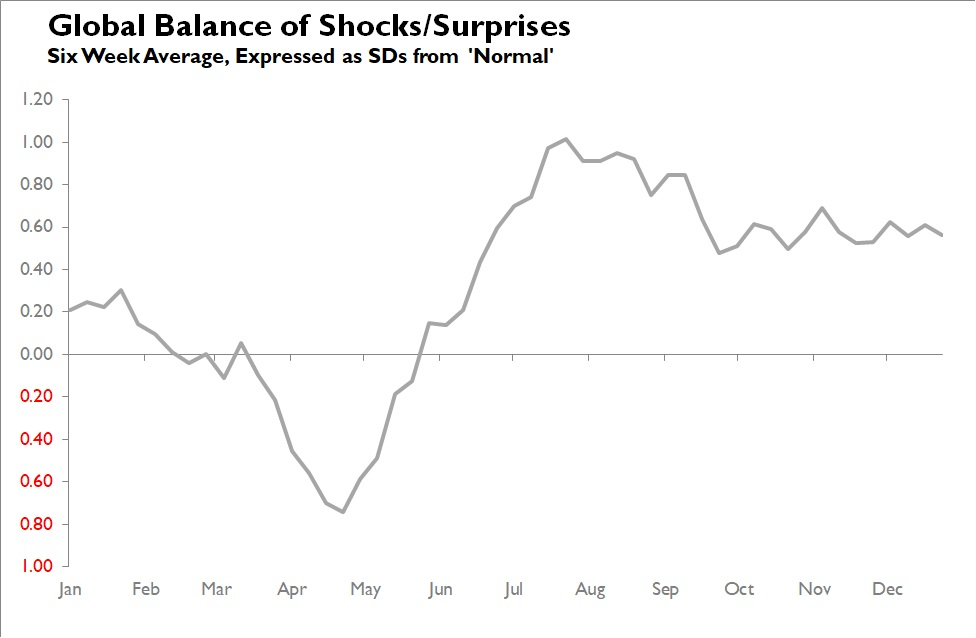 Performance – we are up when the market was down…
As noted above we have eked out another positive week when our respective benchmarks were down (those benchmarks for Opus Global Freedom -0.4% and Opus Global Growth -1.2%).  After initially being disappointed this week with losing some of our early week gains, I am happy with our gains of +0.5% and +0.6% respectively.
This brings year to date to +4.3% for Freedom and +4% for Growth.  These numbered significantly more than benchmark for both funds by a margin of 3- 3.5%. These year-to-date performance numbers are also performing very strongly against peers and every equity index worth noting.
Now that I have told you this, I may have made a rod for my own back.  I will say that it is a Sisyphean task to each week bare my performance to the world and then to compare it against benchmarks and peers just to rub salt into any wounds.  Portfolio managers are a strange breed and ultimately must never really have self-doubt, but then you know me… am I shy?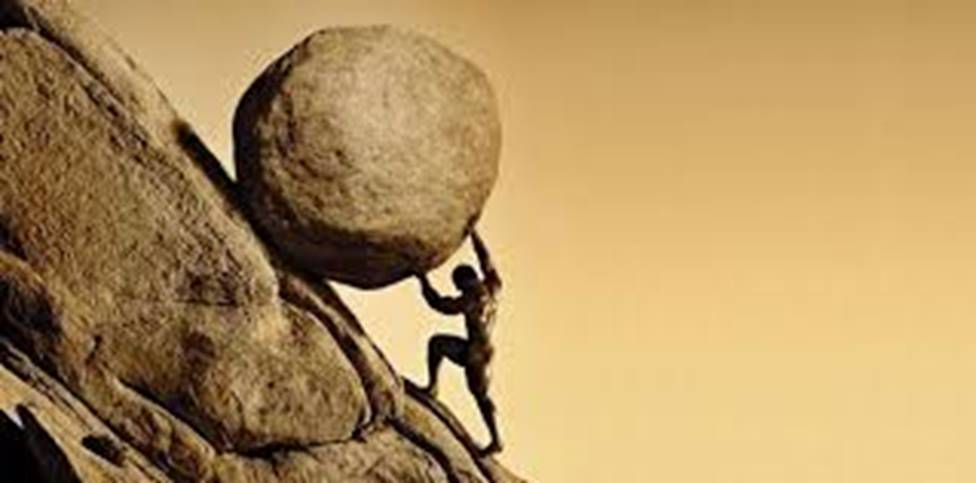 Squiggly Lines…a proud daughter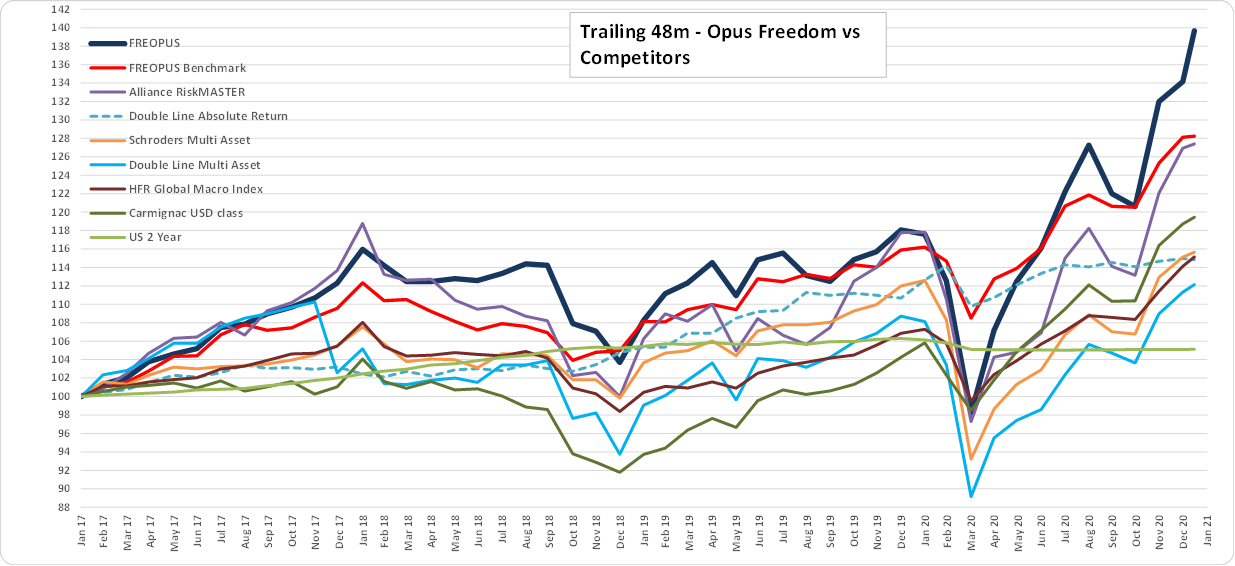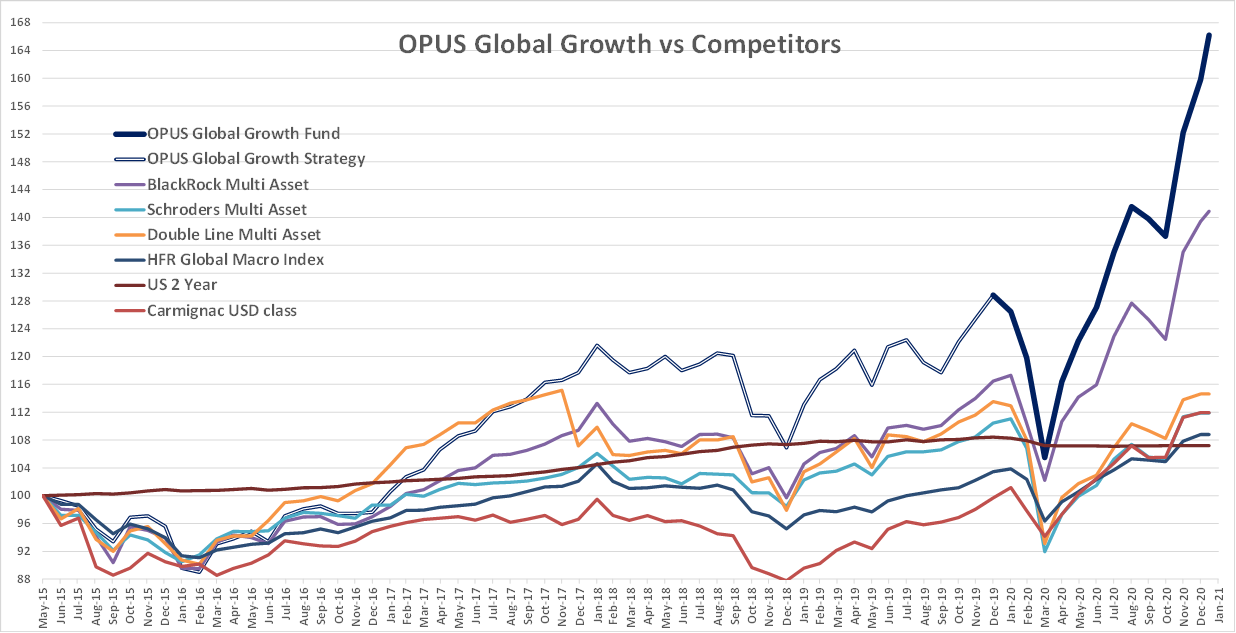 You will have noticed that my mentions of Villa have dried up a little.  CoVid-19 is responsible for the postponing of our games, leaving Villa fans in a state of limbo.  Do we really care about results if we are not playing?  It is a question that in many ways is a metaphor for my life, and why I know that public office is not for me!
As always thank you for your trust, confidence and support.
Best,
Simon Fentham-Fletcher
Chief Investment Officer
Freedom Asset Management